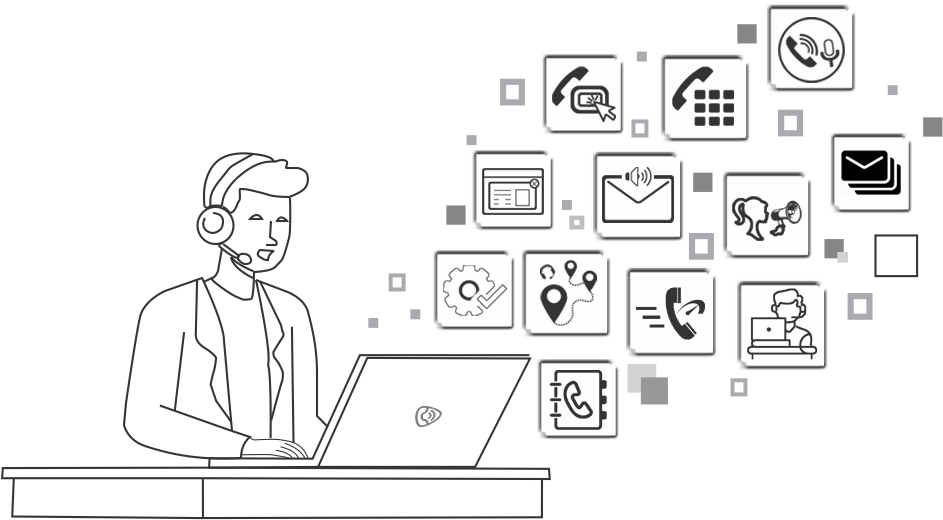 Zipdial GSM Turbo Voice Terminal /FCT/FWT connect your business with GSM world with its compact and intelligent ZD-R100 terminal which satisfies your cost cutting voice communication need and provide next generation state of the art voice recording features.

Zipdial ZD-R100 GSM Fixed Cellular Terminal has provision to connect GSM Sim with two parallel FXS Ports. FXS Ports can be interface with any make of PBX, VoIP FXO gateways ,Telephone instrument, Dial pad for making and receiving calls via GSM network and has provision to connect with Desktop or Laptop via USB Port to use it's state of the art features via Zipdial user friendly Software.

Our Product GSM FCT Turbo can be equipped in Government Sectors, Travel Companies, Banking, Stock Markets, Call Centers, and many others organizations.

Focus on even abysmal element to the panoramic view of the product with indigenously developed technology backed us to set us apart from the market in this segment with valiance. The company's approach to strategically invest on team of engineers, research and development of our products has backed our customer base and Zipdial informatics with fruitful results.